BANGLADESH AOTS ALUMNI SOCIETY (BAAS) SINCE 1968
FROM ASPIRATION TO ACTION
Prof. Dr. A.K.M. Moazzem Hussain*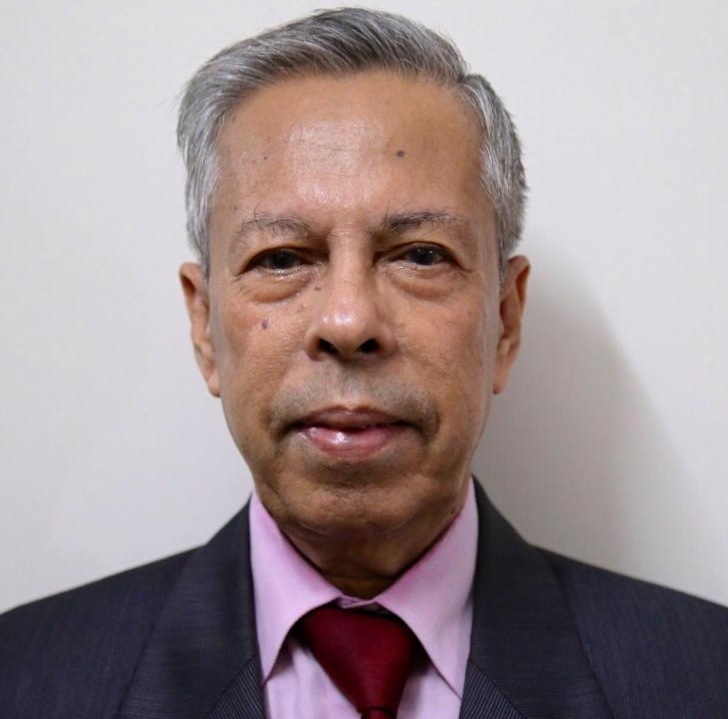 Bangladesh AOTS Alumni Society (BAAS) has led a silent revolution in the arena of Quality Management and Human Resources Development in Bangladesh. BAAS has travelled a long way in converting its aspirations into actions. The journey has started from Japan, the land of the rising sun where modern concept of quality was born after The World War-II. It is the story of enrichment that has taken place following Deming, Juran, Ishikawa and many more. On the occasion of celebrating the 50th Anniversary of BAAS, Arch. Zakariul Islam Swapan, the President has requested me to write the historical background of BAAS. During last 50 years we lost many documents and as such this write up is based mainly on my memories.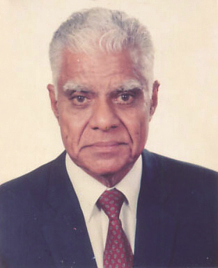 S A Salam
BAAS has started its journey in 1968 through establishment of Asia Bunka Kaikan Dosokai, Dhaka (ABKD) by a visionary and first alumnus Mr. S. A. Salam. He was the first AOTS trainee from East Pakistan (Now Bangladesh) in 1964. We met first in 1966 in Tokyo at the "First World Convention of AOTS Alumni" held at Asia Bunka Kaikan (ABK). At that time, I was a graduate student of the University of Tokyo and also a part – time employee of Yokohama Kenshu Centre (YKC) of AOTS.
I along with Mr. Salam, Mr. Wares Ali, Mr. Moynul Hasan, Mr. Hamid, Mr. Azizur, etc. was fortunate to be involved as first member. The initial members of ABKD were hardly 10- 15 ex-trainees of AOTS. I came home to receive a Scholarship Form and also to sign a service agreement with East Pakistan University of Engineering & Technology (EPUET) on me. Counting from that year, the association of the AOTS ex-trainees in Dhaka is now 50 years old, thereby providing an opportunity to celebrate this grand occasion. completion of my Ph.D. in Japan. None of the founding member is surviving now except
Bangladesh emerged as an independent country on 16th December 1971. The Govt. of Japan officially recognized Bangladesh in February 1972. Following which we started to reorganize our ABKD in April 1972 giving a public circular and using a part of my office room as our meeting place. Mr. Salam came forward to support our new and young leadership with about 30 members.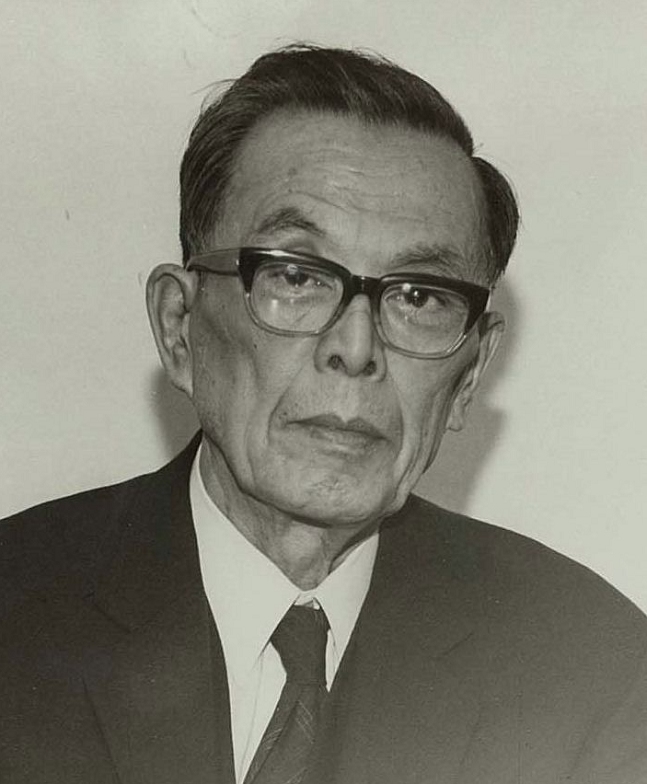 Hozumi Sensei
With the blessings from the founder and Director General of AOTS Japan, Mr. Goichi Hozumi (popularly known as Hozumi –Sensei), a small Executive Committee was formed with Mr. Abdul Hameed (A Prominent Businessman) as the President who has taken care of all initial expenses voluntarily. The principal aim was to enrich Bangladesh economy through dissemination of Japanese culture and values. The effort has started gaining momentum with the assistance of the first Japanese Ambassador to Bangladesh H.E.
Mr. Oyamada who blessed ABKD with an annual grant to get the lease of a space (about 1500 SFT) at Elephant Road. This has boosted up morale and strengthened cultural activities including "Flower Making and Ikebana Classes" by Mr. Abdur Rashid Bhuiyan who had studied ceramics and Ikebana at Tajimi City in Japan. I myself started teaching Japanese language at the Embassy of Japan at Shantinagar where our Ikebana Class was also transferred. Remarkably, H.E. Oyamada, Ambassador and Shilpacharya Joynul Abedin gave away certificates to the 1st batch of 28 Ikebana students in April 1974. This was the first infusion of Japanese cultures in Bangladesh.

H.E.Oyamada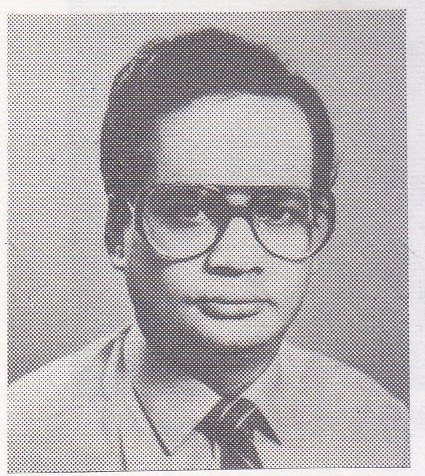 Moynul Hasan
ABKD organized a "Cultural Evening" on 3rd November, 1974 to celebrate the Cultural Day of Japan jointly with the Embassy of Japan in Bangladesh. Like this many other programs followed. The most significant task was recommending 5-6 Trainees (both technical and management) annually to AOTS Japan. So, the membership of our ABKD started increasing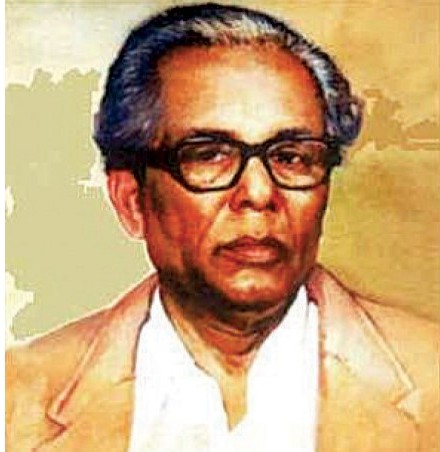 Shilpacharya Joynul Abedin
gradually. So were our activities. I was elected President of ABKD in 1974 and tried to expand our activities which, among other things, included organising "Home Stay" facilities to the young JOCV members and having "Joint Seminars" with JETRO Dhaka Oce. I had to leave Bangladesh in September 1977, to take my new assignment in Hong Kong, Singapore and later to Malaysia. My friend Mr. Moynul Hasan became the President.
A branch of "AOTS Bangkok office" was opened in Dhaka by Mr. Aono in April 1984 having a new rental office Space in Purana Paltan. This has further boosted alumni activities when Mr. Khaled Uddin Ahmed was the President. Mr. Abdul Mannan, an active alumnus, used to help Mr. Aono very much.
Perhaps around the beginning of 1980s, Mr. Nagaaki Yamamoto (one of the strong followers of Hozumi Sensei) joined AOTS as Managing Director. He started new activities including shifting of AOTS HQ from ABK to the new AOTS Kenshu Centre at Kitasenju. One of his concerns was how to make the AOTS alumni more powerful and self reliant. It was around 1982 when we received advice from Mr. Chiyoda, the Secretary General of AOTS Japan, to reorganize our ABKD into "AOTS Alumni Association" in order to get more support & cooperation from AOTS HQ. Accordingly, Bangladesh was the first AOTS Alumni Association to get the new affiliation with AOTS Japan while keeping the original ABK Dosokai Dhaka as it is.
Meanwhile, our beloved Hozumi Sensei passed away and Mr. Nagaaki Yamamoto took up the wheel of AOTS Japan as its Director General which was renamed as President later on. He started a new Management Training Program of 1-2 weeks duration on cost – sharing basis for the SME owners of the developing countries and such programs became very popular like hot cake. The returned trainees of such programs became the motivating force for each alumni society which started building up a solid and sustainable foundation by itself. Such cost sharing programs helped spreading the concept of "Equal Partnership" among AOTS and the alumni societies.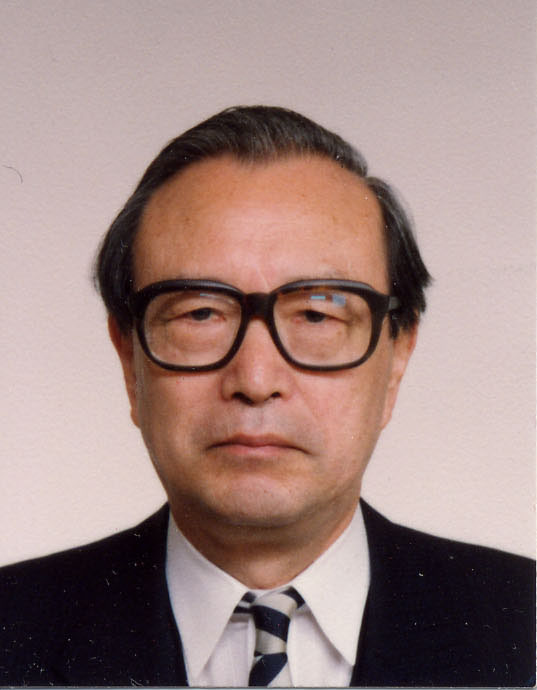 Nagaaki Yamamoto
Mr. Nagaaki Yamamoto came to visit Bangladesh along with Mr. Iizuka, the General Manager of AOTS Bangkok office (and also looking after the AOTS Sub office in Dhaka). In 1987, Mr. Yamamoto proposed to upgrade the AOTS Sub office in Dhaka to an "AOTS Liaison Office" and offered me the position of the General Manager of this office with effect from 1st April, 1988.Realising the need to inculcate Japanese management culture in Bangladesh, I accepted the offer gladly. During this time in Bangladesh public sector was dominant.
My principal aim was to uplift Bangladesh economy through private sector for which building up a strong and self reliant alumni association was necessary. Mr. Yamamoto had also of the same opinion. In this alignment his thrust was SMEs. The office of the association at this time was located at Aziz Cooperative Housing Society at Purana Paltan.
Taking the charge, I also realized the importance of training as an important means of Human Resources Development in Bangladesh. But AOTS scholarships were not adequate to fulfill the needs of huge population. I along with the Executive Committee decided to organize training courses locally.
I have contacted Mr. A. M. M. Khairul Bashar. Both Mr. Syed Masud Hasan and Mr. A. M. M. Khairul Bashar went for training to newly built Tokyo Kenshu Centre with scholarship from Asian Productivity Organisation (APO) in 1982. (Both of them later became President of BAAS) They were faculty members of the then Bangladesh Management Development Centre (BMDC) present BIM. With the involvement of Mr. A. M. M. Khairul Bashar, alumni society has started organizing training programs locally to further disseminate Japanese concepts.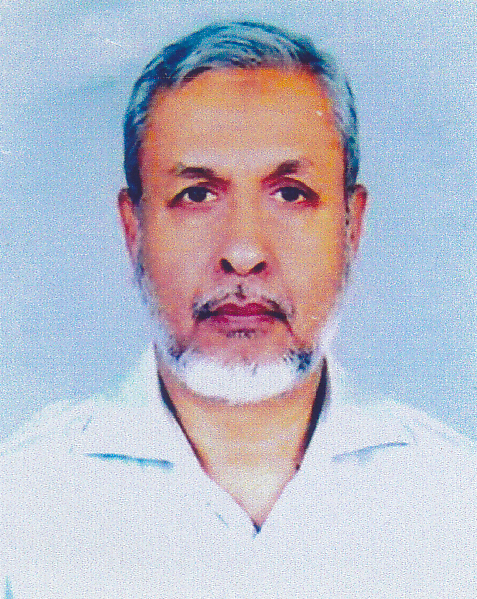 Syed Masud Hasan
Unfortunately, litigation came up over the election result of the alumni association. The litigation continued for more than six months and Mr. Yamamoto gave us an indication of the closure of "AOTS Sub Office, Dhaka" if the dispute could not be resolved within the next six months.
Continuation of the improvement process for the alumni society of Bangladesh was considered very important. Fortunately, senior members of the association as well as with a few lawyers resolved the matter quickly. To avoid the long process of litigation and at the same time to continue the process of
engagement finally 63 ex-trainees of AOTS gathered at Hotel Sundarban, Dhaka on 17-08-1990 and unanimously decided to form an organization of ex-trainees of AOTS styled as "BANGLADESH AOTS ALUMNI SOCIETY (BAAS)" and that is how "AOTS Alumni Association, Dhaka" has been transformed to BAAS.
The members of the AOTS Alumni Association, Dhaka became the members of BAAS immediately. Mr. Yamamoto recognized BAAS and all cooperation of AOTS resumed as usual. Moreover, General Manager of AOTS Liaison office in Dhaka was given the additional responsibility of looking after Nepal AOTS Alumni Society (NAAS) and Chattagram AOTS Alumni Society (CAAS).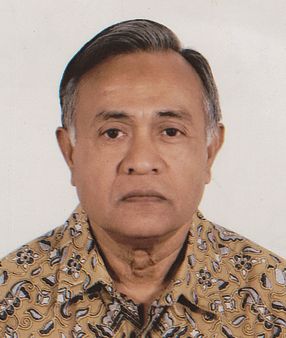 Kazi Ali Afzal
During 1990's while Mr. S.U. Khan was the President of BAAS, he with the help of the Past President Mr. Kazi Ali Afzal and the Past Treasurer Mr. Md. Reaz Uddin, took initiative of purchasing an 1800 SFT office space on the 7th floor of the newly built Eastern Plaza and got its possession by the end of 1990 with loans from different places.
With kind permission of Mr. Yamamoto, I requested BAAS to receive a Trainer from Nepal for 3 weeks with some subsidy from AOTS in 1991 and such activities came under the WNF Program of AOTS a few years later.
BAAS leased out 90% of its office space to AOTS Dhaka Liaison office which was formally inaugurated by Mr. Nagaaki Yamamoto on 20th March, 1993. This has not only helped BAAS financially but also in organizing training courses in its seminar hall. As a result, the present address of BAAS became known to all concerned. This lease agreement continued up to the end of March 2004.
During this time Mr. A. M. M. Khairul Bashar, became involved with BAAS and started training and seminar activities. BAAS has started preparing annual training plans. Tuition fees were the main revenue to support the programs. Mr. Nagaaki Yamamoto used to provide little subsidy from AOTS to support these activities. BAAS made some surplus out of the total venture of each training course.
Mr. Bashar, as a part of his endeavour improved relationship of BAAS with BIM (former BMDC) and The Institution of Engineers, Bangladesh. A cooperation agreement was signed with BIM. This helped BAAS in reducing cost of hiring venues for organizing training and seminars. Moreover, it was possible to attract a large number of people to participate in BAAS's programs.
Probably in 1993, BAAS has made a breakthrough by extending its training services outside Dhaka in the divisional and district headquarters and in plant. Bangladesh Institute of Technology - Khulna (Presently Khulna University of Engineering and Technology) extended cooperation. Mr. A. M. M. Khairul Bashar, Mr. Mokarram Uddin Ahmed and Dr. A. K. M. Moazzem Hussain acted as resource persons in all those training and seminar programs. These activities popularized BAAS and Japanese Management concepts across the country. Japan External Trade Organization (JETRO) Dhaka office also supported few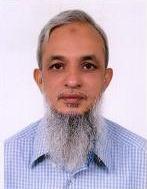 A. M. M. Khairul Bashar
such activities. Mr. Hara, Chief of JETRO, Dhaka Office also travelled with the team to several places and delivered lectures. As these training courses became popular, BAAS has realized the importance of training on developing computing skills. During this time there was lot of demand to develop skill in computing.
Accordingly, an initiative was taken to establish AOTS Computer School. Executive Committee has taken an initiative to purchase second space 1200 sft in Eastern Plaza. Following a request from Mr. Bashar, Mr. Nagaaki Yamamoto, President, AOTS donated 50,000 yen from his personal fund. Later on members of BAAS donated generously to mobilize fund to procure the second space. "AOTS Computer School" was inaugurated by Mr. Nagaaki Yamamoto during his visit on the occasion of celebrating 10th Anniversary of BAAS in 1996. BAAS has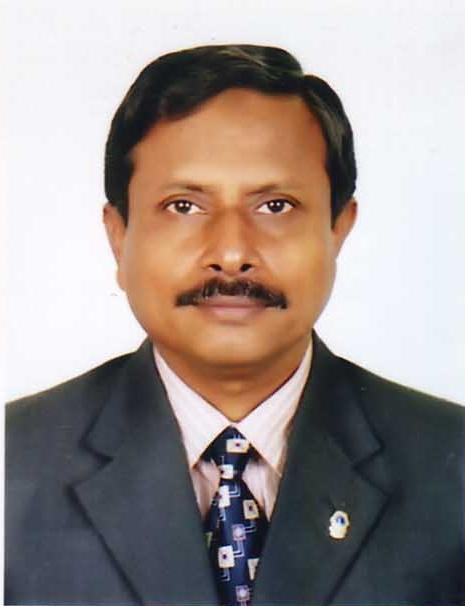 Md. Reaz uddin
realized the patronization of Mr. Yamamoto in developing Human Resources in Bangladesh and establishing BAAS. To recognize his contribution, BAAS has declared Mr. Nagaaki Yamamoto as the "Friend of Bangladesh".
Mr. Bashar and Capt. K. H. Rabbani worked very hard in establishing the computer school. Initially the management of the school was entrusted to Rabbani Computers. At the outset, Mr. Bashar managed to get several batches of trainees form Bangladesh Water Development Board and Roads & Highways Department through his influence. In pursuit of this initiative, aim of the school was to organize advanced and top level training in the field of computer. Accordingly, cooperation was solicited from BUET. But at a later stage BAAS has decided to organize basic level computer learning courses for family members of BAAS. But this Computer School could not be continued later on.
In 1994, Mr. Bashar, Mr. Mofi-ud-Doula and Mr. Syed Masud Hasan in order to extend the service of BAAS beyond its members, formed a TQM Club. But it didn't last long due to lack of cooperation from the then Executive Committee.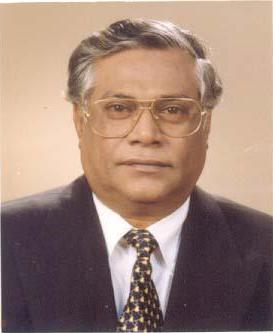 T. P. Biswas
At a later stage Mr. Mofi- Ud-Doula, Mr. Mokarram Udding Ahmed, Mr. A.M. M. Khairul Bashar, Mr. Syed Masud Hasan, Mr. T. P. Biswas and Mr. S. U. Khan (all are senior members of BAAS) established Bangladesh Society for Total Quality Management (BSTQM) as a separate entity in 1996 keeping its role complementary to BAAS, focusing specially to Quality encompassing whole of Bangladesh as its target.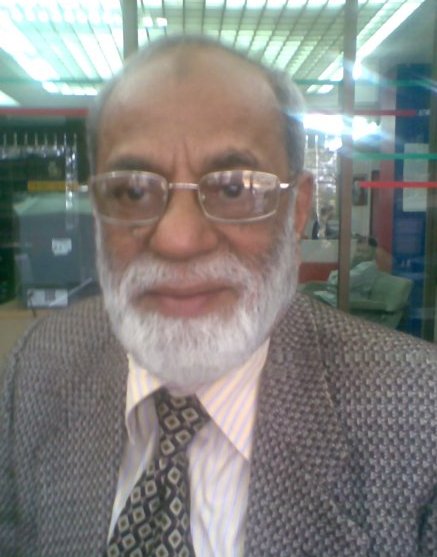 Md. S. U. Khan
Today BSTQM stands out as a lone crusader for quality in Bangladesh with reputation at national and international level. Following request of AOTS, Bangladesh Die & Mould Association was formed on 4th January 2009 and continuing its activity in the related field.
I feel it to pertinent to mention that there was a big boost up and high speed in development of BAAS with the young leadership joint actively in Executive Committee of BAAS since 2007.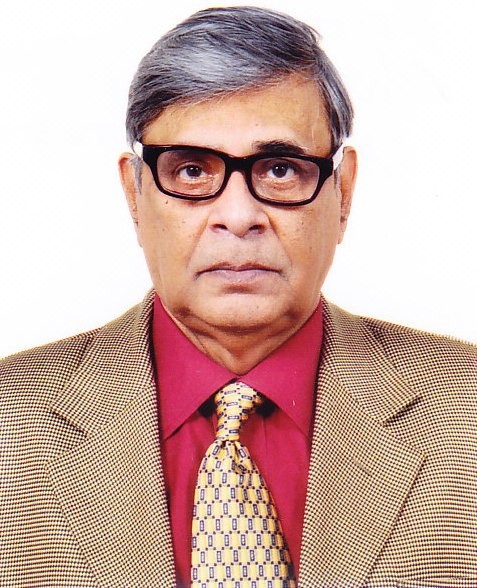 Mokarram Uddin Ahmed
A new Executive Committee was formed headed by Mr. Mokarram Uddin Ahmed as President and Syed Ahsanul Apon as Secretary General in 2009 and started restructuring the Society with new vigor. The newly elected Secretary General came up with an idea that whether we can establish a training centre following the Japanese approach and eventually the Executive Committee gladly grab the proposal and the responsibility was given to the HRD Sub-committee. In early 2010, HRD subcommittee of BAAS organized a workshop with eminent HRD personalities from both BAAS and non-BAAS members to analyze how BAAS
can focus on training in a more structured way with the quality of AOTS Kenshu centers. The need of establishing a training institute was imminent as duration and number of scholarship of AOTS were shrinking day by day. In that workshop, it was advised by the participants to separate training activities of BAAS by establishing a new training organization. The name of the trainging institute was proposed to be Bangladesh Japan Training Institure (BJTI) by Syed Ahsanul Apon, which was accepted by all. Thus, BJTI came into being.
The new EC had also decided to renovate BAAS office in the process of modernization. A team headed by Arch. Zakariul Islam Swapan, Vice President of BAAS along with Dr. Mahbubul Haque, Syed Ahsanul Apon, Muhammad Halimuzzaman, Md. Mamunur Rashid, Naimul Hassan took the initiative to collect fund and get the job done. The renovation work was done by Riddhi Architects owned by Arch. Ziauddin Ahmed is a member of BAAS as well. With the cooperation and financial support of BAAS members the office has been renovated with modern facilities.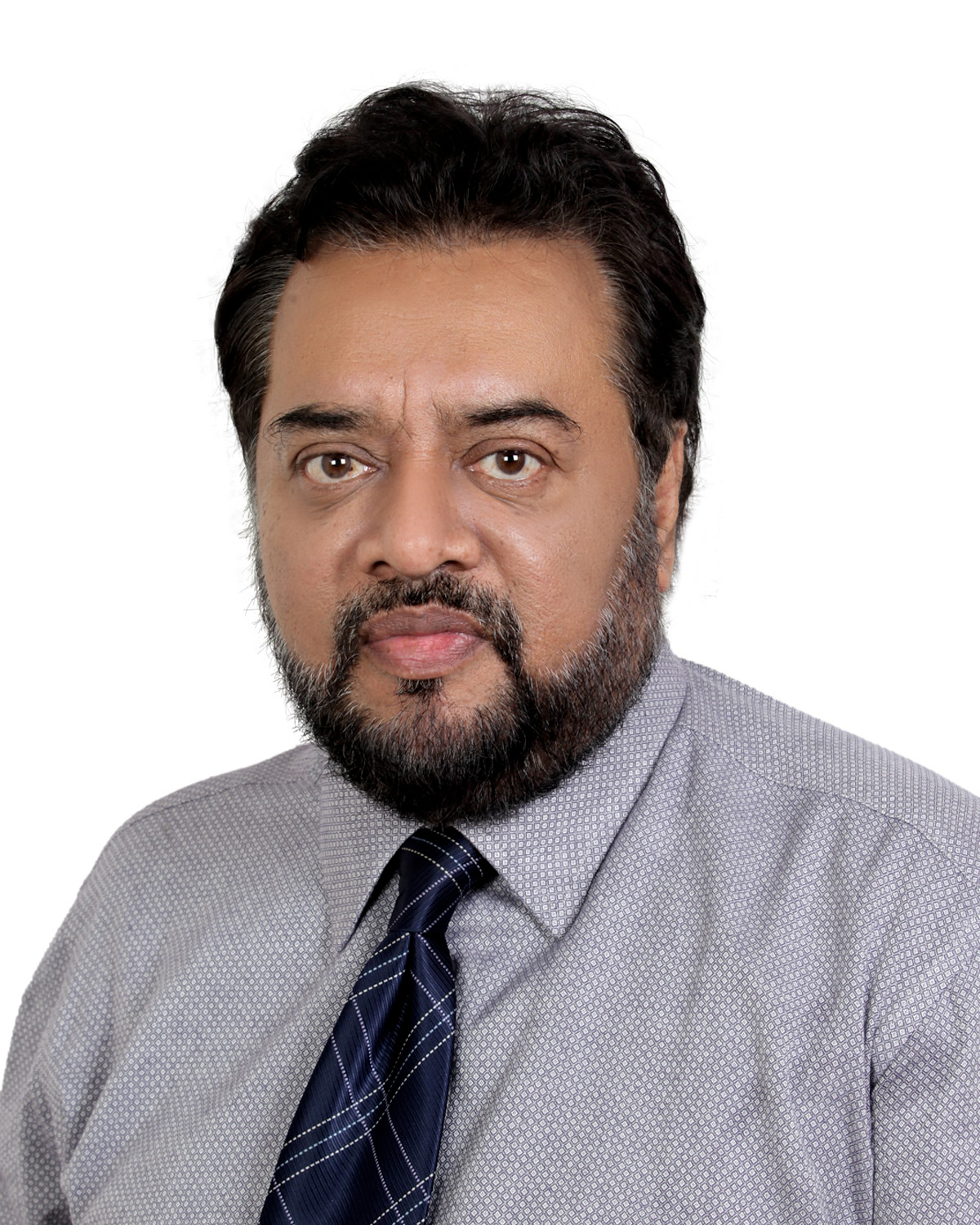 Arch. Zakariul Islam Swapan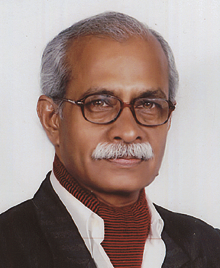 Capt. (Retd) K. Habib Rabbani
During this time Capt. (Retd) K. Habib Rabbani came out with the proposal to help destitute people under CSR activities of BAAS. Following his proposal BAAS provided assistance to Bangladesh Slum Development Project located at Chanpara, Rupganj. A total of 500 destitute women has been trained and rehabilitated to be self-reliant and employment in many Ready Made Garments manufacturing industries.
Mr. A. M. M. Khairul Bashar, the new President of BAAS (2013-2015) and the Executive Committee decided to stand beside the victims/affected people of Rana Plaza disaster. Mr. Bashar has taken an initiative to create a CSR fund collecting contributions from BAAS Members and start supporting the education of the victim's children. Organizations like Comfit Composite Knit Limited and Interstoff came forward to contribute in the CSR fund. Mr. Md Mamunur Rashid visited door to door at Savar area to find out the genuine victim/affected families. Finally 10 children were chosen for educational scholarship program under CSR activities of BAAS. Now he is putting his effort in looking after educational scholarship program and other CSR activities of BAAS.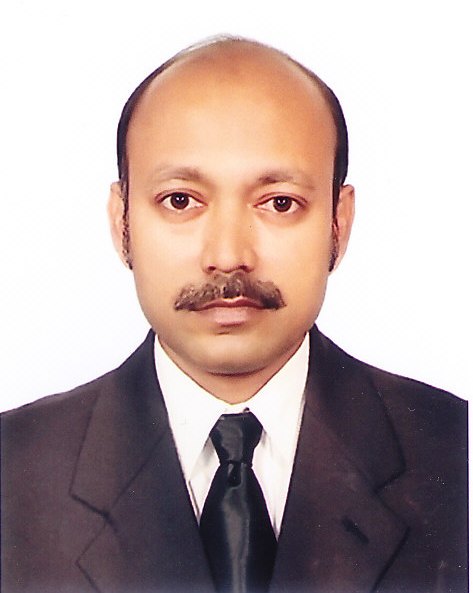 Md. Mamunur Rashid
Further a remarkable contribution of BAAS was the donation to Japanese Society following tsunami and helping Nepal AOTS Alumni Society (NAAS) after the devastating earthquake in Nepal, 2015.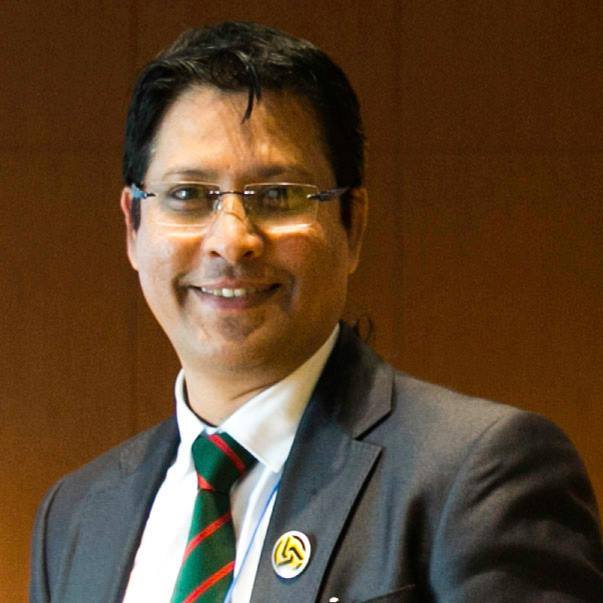 Syed Ahsanul Apon
Capt. (Retd) Rabbani came up with a proposal to buy land at Gazipur area for the likeminded members of BAAS for multipurpose use of the land. Syed Ahsanul Apon had seen the matter in a broader perspective and proposed to establish BAAS Village for the BAAS members, which was approved as a development project in the Extra-Ordinary General Meeting (EGM) of BAAS held at Lakeshore Hotel. Under the leadership of Arch. Zakariul Islam Swapan in the capacity of President and active involvement and cooperation of Mr. Rezaul Karim Khan, Mr. S M Jaglul A Mozumdar, Mr. Naimul Hassan, Mr. Md Mamunur Rashid and
Mr. Delwar Hossain Khan, 7 acres of land have been procured for BAAS Village. A Committee constituted for the purpose is going ahead with its activities remarkably. Soon BAAS Village will become a reality.
With the endeavour of Executive Committee of the 2011-2013 term, specially by Mr. Mokarram Uddin Ahmed , 10 kathas of land was allotted to BAAS from RAJUK at Uttara 3rd phase. This activity stimulated BAAS. And a new era of cooperation got underway harnessing its potential to the furthest extent. This was an effort to fulfill aspirations.
After a long endeavor under the leadership of Mr. Jawaherul Ghani, Chairman of the Council of BJTI (former President of BAAS), BJTI stands alone as a separate independent organization. With the effort of the Executive Committee under the leadership of Arch. Zakariul Islam Swapan, BJTI was registered at Registrar of Joint Stock Companies and Firms (RJSC) in the name of Bangladesh Japan Training Institute (BJTI) Society. Mr. S M Jaglul A Mozumdar gave his best effort to get the job done which seemed impossible at one stage.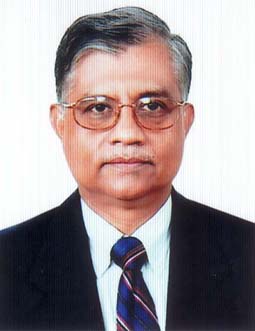 Jawaherul Ghani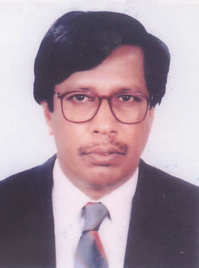 Kazi Ezabul Khaled
I felt great when I heard that 1(one) acre of land at "Purbachal New Town Project" was sanctioned by RAJUK to establish BJTI as a full-fledged Training and HRD organization. It was indeed a huge achievement of BAAS. Mr. Md. Mamunur Rashid initiated and arranged several meetings between Minister of Housing and Public Works, Engr. Mosharraf Hossain and BAAS Senior members to get a good size plot for BJTI; In all the meetings, Mr. Kazi Ali Afzal & Mr. Kazi Ezabul Khalid made the minister convinced that BJTI is an authentic training organization which can be the lighthouse of learning in the field of Japanese Management Style and technique in Bangladesh.
Chief Architect Kazi Golam Nasir, Ministry of Housing and Public Works gave a recommendation letter in favor of BJTI to the Chairman of RAJUK which also helped to get a good size of land.
BJTI office has been located separately in the second purchased space of BAAS where AOTS Computer School was accommodated long back. Arch. Zakariul Islam Swapan did everything including design and supervision to make BJTI new office cum training hall as an excellent place for training, which was inaugurated by Mr. Tetsuji Kawakami, Managing Director of AOTS. BJTI has made tremendous progress under the leadership of the Council; it is now established as a leading training provider in the country. So far approximately 3,000 participants have obtained training from BJTI.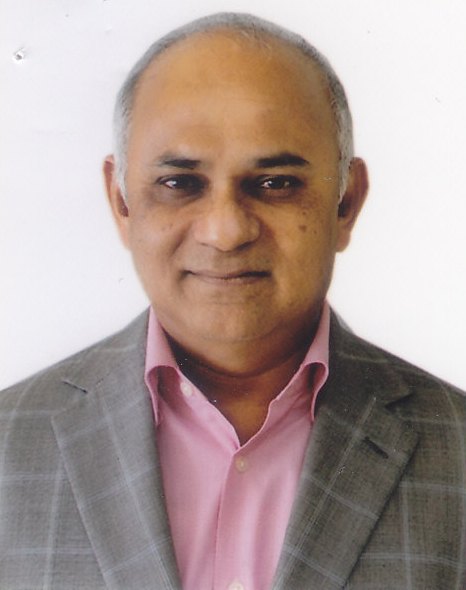 Md. Halimuzzaman
I am amazed to notice the generous support of Mr. Muhammad Halimuzzaman and Mr. Sheikh Mustahidur Rahman in mobilizing fund for procurement of land for the proposed BJTI project at Purbachal. Having these people around I can feel that BAAS is not alone in its journey to ensure Human Resources Development for the country.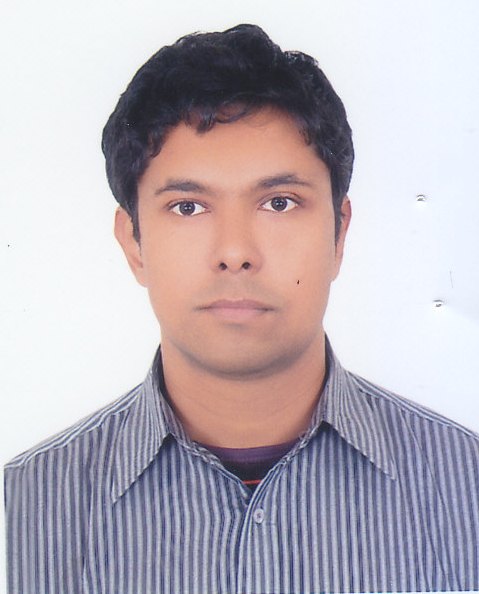 Sheikh Mustahidur Rahman
One of the beauty and strength of BAAS was cooperation with AOTS in a befitting manner. Scholarships were gradually reduced in number and in percentages of subsidy. But this did not deter BAAS from its contribution in the field of HRD activities.
Establishment of BJTI was strategically a timely right decision. There was doubt when AOTS has launched NGC programs with full payment. BAAS has managed it very well.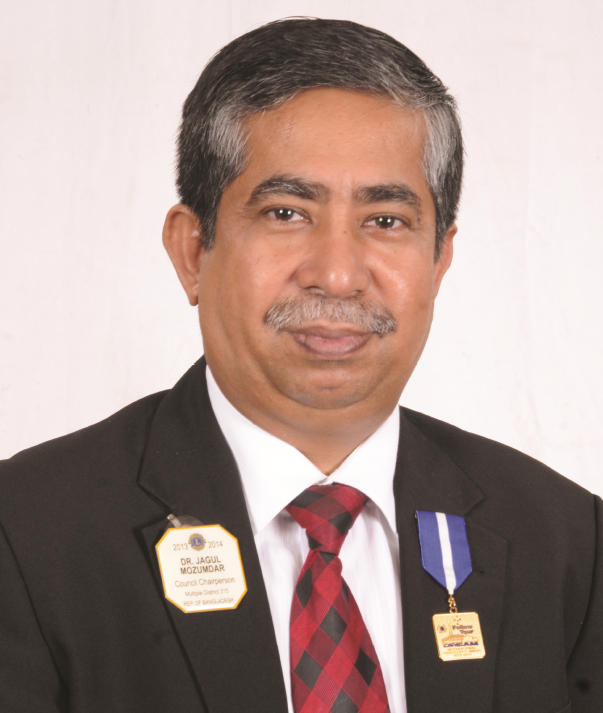 S M Jaglul A Mozumdar
BAAS proposed AOTS to launch NGC Program without any subsidy from Japan which seems to be a little doubtful in the perspective of success but BAAS has managed it very well. It has a very good constitution supported by several bye-laws. Its process of leadership is well established through practice of fair elections of the Executive Committee. A system of accountability is in practice. These are the most important organizational framework for sustainable development. Thanks to Mr. Bashar for drafting the existing constitution of BAAS, also thanks to Arch. Zakariul Islam Swapan, N. K. A. Mobin, M. Munjurul Hassan for drafting the constitution of BJTI and also to the Executive Committees for making amendments whenever it became necessary
My aspiration of an alumni association dedicated to the growth of our beloved nation through Human Resources Development in line with Japanese Approaches has taken institutional shape. Currently, I am working voluntarily as the Honorary Adviser of AOTS for BAAS, CAAS and NAAS. What encourages me most is the ability and seriousness of the current leadership in BAAS. Action of the current Executive Committee is remarkably well. My aspiration of a sustainable alumnus is in action today. I am assured that BAAS has achieved strength to continue its journey as a centre of excellence. If Allah wishes, I can rest in peace after the expiry of my tenure of Honorary Adviser of AOTS perhaps in March 2021 when I shall become 80.
*The author is currently Honorary Adviser of AOTS to BAAS, CAAS & NAAS. He is also the adviser of BSTQM. He was General Manager of AOTS Liaison Office in Dhaka.